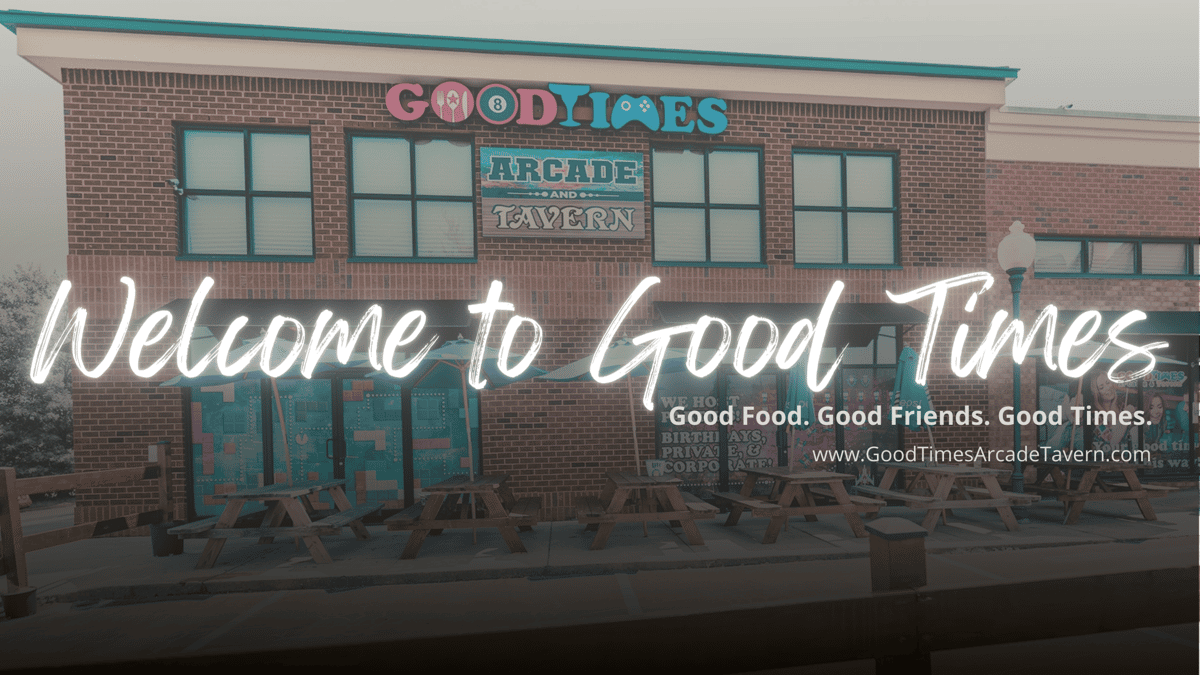 Welcome to Good Times!
The Story Behind Good Times.
Welcome to Good Times Arcade and Tavern! We're a neighborhood restaurant serving up some of the best wings and burgers in town since 2018.
It all started when Danny and Robert, the owners, wanted to add something new and exciting to the local community. Their idea? A barcade!
The two of them were looking for a space to rent when they found an open spot in the heart of 40-42. They had both been to arcade bars before—but both locations were in Raleigh, at least 20 minutes away. They decided to bring that concept to Johnston County: a place for people to come together over great food, delicious drinks and fun arcade games.
As you walk in, you see the bar area first, with its reclaimed barn wood walls and shelves, industrial style lighting and bar stools. It's a great place to grab a beer and hang out with your friends or family. Our bartenders are always ready to serve you one of our house cocktails, or one of their famous shots or bombs. There's a large dining area behind the bar, where you can watch the games on one of the many TVs. The dining room overlooks the arcade below, so you can keep an eye on the kids while you enjoy your meal.
Our menu has something for everyone. Whether you are looking for crispy wings (our most popular menu item) or a juicy burger, we've got you covered. Our wings come tossed in your favorite sauce, but we suggest Sweet Chili Sriracha sauce or Lemon Pepper dry rub. You also can't go wrong with one of our fan-favorite burgers; the BYOB (Build Your Own Burger), where you choose your favorite toppings, or the Holy Cow Burger, topped with cream cheese, pickled jalapeños, and a sweet and spicy pepper jelly. Once you've had a bite to eat, be sure to head down to the arcade. We have everything from pool tables to claw machines and you can even play some old school favorites like Ms. Pac-Man and Space Invaders!
Now that you know who we are, come visit - there's always something happening at Good Times! You can find us at 74 Son-Lan Parkway, Suite 108 - off of Highway 42.