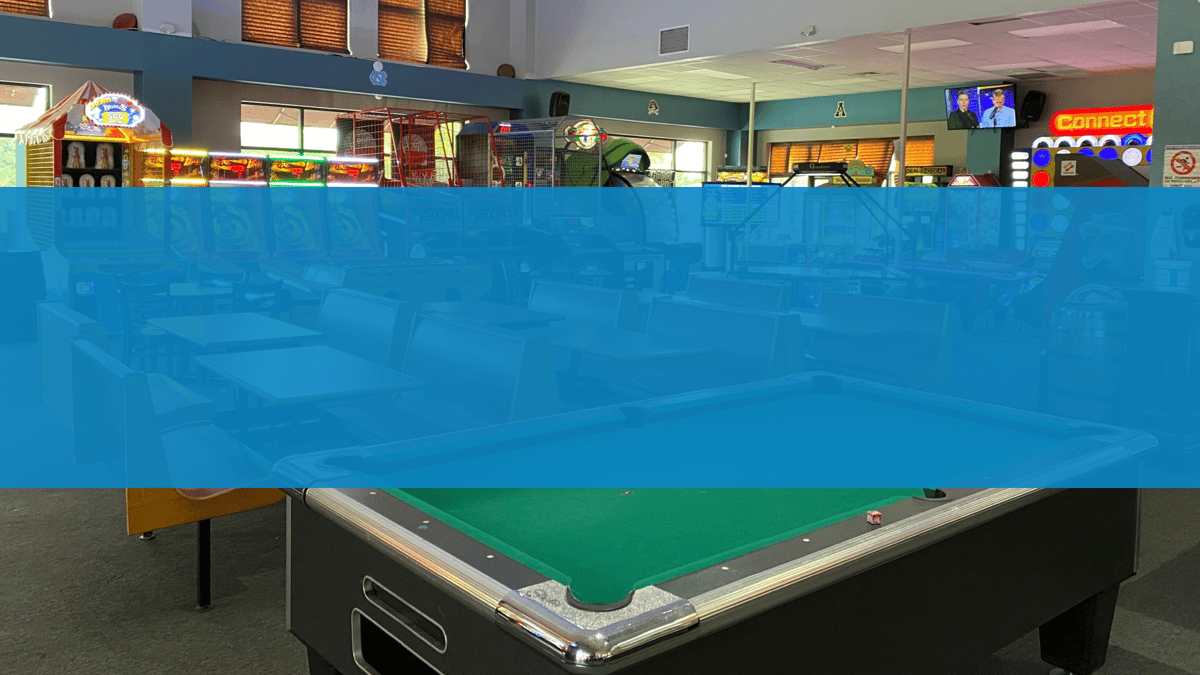 Live Music Weekends at Good Times Arcade & Tavern
Live Music Weekends at Good Times Arcade & Tavern
Do you love live music? Do you like arcade games? Do you like drinking with friends?
If so, you'll want to make sure to check out Good Times Arcade & Tavern every Friday and Saturday night! We've got live music every weekend, a huge arcade, and fantastic food; it's a great way to get the party started! Bring your friends, spend a few dollars in our arcade, order some of our delicious food, and enjoy yourself!
Good Times Arcade & Tavern is proud to provide live, local music for Garner and Clayton customers every weekend.
We love our local bands and supporting local musicians is a very important part of what makes Good Times special. We support local musicians by giving them a place to play and a crowd that follows. Not only do we have great bands that come back to play month after month, like Wil Guyton and The Vault, but we are constantly adding new talent like The Nostalgics to our live music weekends. You can join in the Good Times Friday and Saturday nights with a wide variety of local music acts, including but not limited to country, alternative rock, rock-n-roll, and more!
So come on by and meet your new favorite band this weekend!
Music starts at 9 PM on Friday and 9:30 PM on Saturday. You can always see who's playing by checking out our Events Page or by signing up for our monthly emails. This weekend we have Probable Kauze on Friday night at 9 PM and Ash Sargent on Saturday at 9:30 PM.





"We perform acoustic, laid back set ups and full band rock set ups which vary depending on your taste! Our music includes everything from rock and country to hip hop and pop all the way from the 70's up to now! Each band member plays a variety of different instruments which we switch out on thoughout the shows. This includes numerous percussion instruments, banjos, mandolins, guitars, keyboards and more!"

-

Probable Kauze, ProbableKauzeMusic.com





"I'm Ash. I've been playing and writing music for a few years. I strive to really connect with an audience and build an experience not just for them, but with them. In this channel you'll find a little bit of everything: Original music, cover songs, live shows, behind the scenes, and who knows what else. I invite you to join our community and build this musical journey together!" - Ash Sargent, YouTube


So come grab a drink, play some games and enjoy live music every weekend at Good Times Arcade & Tavern.
Our bartenders and servers are ready to serve you your favorite brew, along side some of the best appetizers, pizzas, and burgers in Garner. Nothing beats a night out at Good Times Arcade and Tavern!